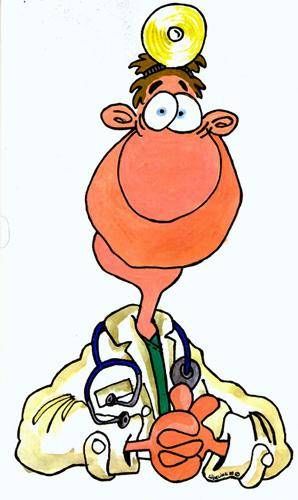 image via Photobucket
Ok, is it me or do I get told what to day ALL the time? Really I'm tired of hearing about or reading that people feel that the government is telling what to do more now. Hmm..let me think.. We have ALWAYS been told what we can do. It's part of being in a society, family, or relationship. Someone WILL and I say WILL tell you what you CAN and CAN NOT do. And guess you don't have to do what they say, but guess what? You then will have to pay the price. Some times its a tongue lashing, sometimes its fine, some times it's your freedom and even you can pay with your life. And in the end you didn't have to do what they told you to do (true), but you did have to suffer.."Laugh now Cry later."
I guess this struck me as weird because of the whole health care issue. Yes things are not the best in the good old USA, but I always thought this was a place where we all were created equal..But as a child you quickly learned..you maybe created equal, but your economic standing will affect what you are allowed to have or do. And now when we have an opportunity to treat most people fairly, why keeping people well is a problem, I don't know? Is it because we don't want to be told to do? Is it our "we should have stuff for free?" I like free ninety nine as much as the other guy, but we have to put in the pot to get something out of it. Its cost money to take care of everyone. Pay in so you can use when you need. Cause regardless where you want to use it or not, when it time for it (life or death situation), you will want the same treatment as the other guy.
My feeling is they should treat healthcare like electric bills or any other mandated payment for service household expense. If you don't pay you don't get the services you need. You're hurt, didn't pay..don't get to get help. Could you imagine that? Sick people walking around spreading diseases, missing work, going to work ill, not living life to its full potential cause they have some ailment that keep them from doing things like, babies born with medical issues that need immediate addressing or they die, things like that. Oh wait! That's how it is now. Let see how it would look, where we know we can be treated. I'm referring to emergency care. That's the critical stuff..body mangled, torn muscles, deep lacerations, broken bones, missing but found body parts that need attaching-that kinda stuff. But this isn't what we think about when we say people don't need healthcare coverage. It's the "it don't happen to me so I'm not worried about it" way of thinking. This type of thinking is the problem with our politics and our society. This is the care we need when we want to live and if it was like other household expense. You come in..you didn't pay..you may or may not leave out, No one would want this. But hey! We have to pay for it. It's either "pay now or cry later."
So what do you feel? It's it society responsibility to provide for it's citizens or the citizens responsibility to provide for society?